Inspectus Field Inspection Software to Digitize Inspection Data On The Go
About Inspectus
Inspectus is a field inspection software system for on-site supervision, risk mitigation, and incident reporting that helps you improve operational efficiency and ensure quality, compliance, and safety.

Using customized inspection checklists and task-assigning reports, Inspectus enables you to track the job-site environment and workforce task completion, as well as allowing you to report directly to the responsible role. With Inspectus, you get to do more, and do it better, faster, and more efficiently, all while having complete control over your business.
Field Inspection Software Key Benefits
Streamlined Workflow
Every project usually passes by multiple stages where the average working pace is not fixed. A field inspection software optimizes the whole project time to deliver by the required and agreed deadline.

Minimize Risk And Errors
With Inspectus, you'll mitigate risks and minimize errors and unanticipated defects through real-time coordination between the whole team. You'll also minimize human errors in documentation and information sharing because every detailed info will be stored digitally on the field inspection software cloud.

Comply With Standards Without Complex Inspection Processes
Define your standards and achieve them using Inspectus by notifying users, whether engineers, technicians, or project managers, about non-compliance issues, which is scheduled to be addressed and resolved.

Meet Your Clients' Requirements
With Inspectus, you'll always be following up the workflow to ensure that everything is designed and executed according to the client's needs and expectations without extra expenses spent on task rework.

Time-Saving, Money Saving, Planet Saving
Reduce communication time and send and receive work orders instantly. Besides, going digital with Inspectus minimizes expenses spent on paper reports and supports sustainable practices at the same time.

Improve Team Productivity
Assigning tasks to the responsible roles in the early stages improves team productivity because everyone understands who needs to do what and what's next on their tasks list. Tasks are organized, workflows are optimized, and productivity is guaranteed. That's what Inspectus does!

Inspectus Features
Design branded reports according to your company's identity.
Multiple input formats such as text, images, geo pins, videos, GIFs, and more.
Online and offline field inspection checklist filling.
E-signatures on documented approvals.
Real-time notifications in case of emergency.
Ready to use checklists and inspection reports templates.
How We Do It?
The Five-Step-Plan To Achieve Best Results With Inspectus
your work schedules using Inspectus with templates for reports and checklists.
all your project data collection in one particular cloud to ensure data security.
your team to their tasks with notifications to motivate and remind them.
your project workflow using Inspectus to track progress and make preventive maintenance plans.
the best quality to comply with your clients' requirements and regulations.
More Than 200 Satisfied Clients Around The World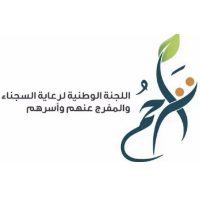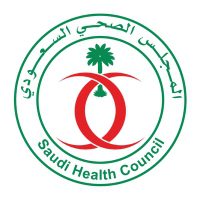 Take Your First Step Towards Optimized
Inspection Management Now
Get Started With asgatech Today