Edu-Palm
The Enterprise Learning Management System (LMS) Built To Bring Innovative Learning Experiences

Transform Corporate Learning With Edu-Palm
Edu-Palm is an enterprise learning management system that manages the educational and training activities in universities, the government sector, as well as the private sector including corporations and large-scale enterprises. 
Edu-Palm mainly assists corporations in providing training to employees and building the technical knowledge required to cope with the fast-paced changes in the business world. With this social learning ecosystem offering exceptional learning and training experiences, Edu-Palm helps you improve employees' retention, minimize turnover, and motivate employees to build skills that drive results.
Why Edu-Palm?
Customizable To Enterprise Identity And Needs
Customize your own enterprise learning management system according to the content and modules you need to train your employees on. With Edu-Palm, you can create a personalized experience by using multiple content forms including text, images, videos, or audio materials.
Mobile-Friendly Enterprise LMS
Edu-Palm is a user-friendly software that can be used on mobiles, tablets, or desktops. The easy-accessible feature allows real-time notifications and simplifies the students' and employees' interaction with the learning platform.
Secured End-to-End Learning Experiences
Edu-Palm provides a secured learning journey with protected learners' records, offline, online, or in blended learning patterns. Safely record compliance reports and users' assessments with permissions-based features.
An Intuitive, Engaging User Interface
Edu-Palm provides a simple, modern, and interactive user interface, designed to integrate gamification features that motivate employees and students to interact and construct their own understanding. With Edu-Palm, you'll provide online training courses that engage employees, creating a social learning community that fosters greater learning retention.

Monitoring And Administration
Monitor your learners' journey to keep ahead with their learning progress. This feature from Edu-Palm provides analytical reports that drive actions. When you know what your team lacks or what their weak spots are, you'll easily be able to provide better training programs.

Multi-Language Enterprise Learning Management System
Educate your learners in their own language with the multi-language feature that supports localization and translation combined with content management and content editing tools. Edu-Palm enables you to provide relevant content and a personalized learning experience to drive real learning outcomes.

Accelerate Your Employees' Productivity With Edu-Palm
Daily Blogs and Tutorials
Courses and Assessments Update Notifications
Social Learning Interactions with Likes, Comments, and Shares
Storytelling with Gamification Features as Simulations and Leaderboards
Discussion Forums and Chat Rooms
Multiple Learning Approaches, One Software
Provide consistent learning experience quality to different training approaches and different learners.
Enterprise Training
Onboarding Training

Partners Training

Sales Training

Compliance Training
Educational Purposes
Knowledge Banks

Postgraduate Studies

Governmental Academic Portals

University Portals
Entity Structure
Courses Hierarchy

User & Group Management

Students Management

Professors Management

Academic Progress Monitoring

Time Tables

Events Updates
Class Kit
Do you understand

Polls & Surveys

Pop-up Quiz

Assessments

Behaviors

Device Lock
EDU Hub
Bank Of Questions

University Books

Multimedia Materials
More Than 200 Satisfied Clients Around The World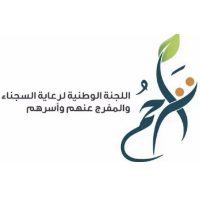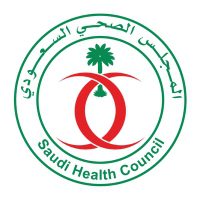 Take Your First Step Towards Optimized
Learning & Training Now
Get Started With asgatech Today